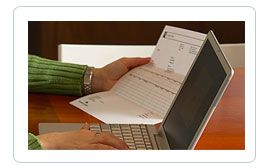 Your Right to a Discharge of Debts Under Chapter 7
The most complete relief from debts available under the U.S. Bankruptcy Code is the Chapter 7 discharge. When you discharge a debt, it can no longer be collected. In a Chapter 13 case, you also get a discharge of indebtedness, but the process takes three to five years, and you'll need to pay back a portion of your debts during that time. By contrast, the Chapter 7 discharge seldom takes more than six months from the time you file your petition.
Call 303.831.0733 to learn about the scope of the Chapter 7 discharge
To learn how you can benefit from a discharge of debts under Chapter 7 in Colorado, contact Mile High Bankruptcy in Denver to discuss your situation with an experienced bankruptcy attorney. Each of our lawyers has focused on consumer bankruptcy since the early 1980s, and we can give you dependable advice that fits your specific circumstances.
We can tell you right away which of your debts are eligible for discharge. If a debt is secured by collateral, such as a home mortgage or a car loan, you should assume that you'll need to keep current with your payments in order to keep the property. If you give up the car or the house, however, the difference between what you owe and what it's worth is a dischargeable debt.
Chapter 7 Discharge
Unsecured claims such as ordinary credit card obligations, medical bills, or rent arrearages can all be discharged. Certain debts, however, are excepted by law from discharge under any chapter of the Bankruptcy Code. These include recent taxes, child support, student loans and certain other obligations.
How much your Chapter 7 discharge will be worth depends on the specific facts of your financial situation. No matter what the details of your case might involve, you have a legally protected right to a discharge of debts, and we're here to help you make the most of it if bankruptcy is your best option.
To learn more about the benefits of a discharge of debts under Chapter 7, contact Mile High Bankruptcy in Denver for a free consultation.
We are a debt relief agency. We help people file for bankruptcy relief under the U.S. Bankruptcy Code.
Common Tags: Colorado Chapter 7 Lawyer, CO Debt Discharge Attorneys, Bankruptcy Lawyers, Filing, File, Laws, Attorney