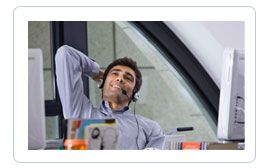 Understanding Credit Counseling in Bankruptcy
After the new bankruptcy laws were enacted several years ago, credit counseling has taken on a new importance. First, there's a short credit counseling requirement before you can file for bankruptcy. Then you need to complete another session before you get your discharge.
At Mile High Bankruptcy, our attorneys are committed to helping our clients get the most out of bankruptcy credit counseling while making it as easy as possible for you to get through it. Our clients normally complete the requirements online or over the phone in a single short session. Contact us in Denver for a free consultation about the relationship between bankruptcy and credit counseling.
Sometimes credit counseling can help you avoid bankruptcy
If we see that credit counseling by itself can give you a realistic chance to resolve debt pressures without filing for bankruptcy, we'll let you know. More commonly, however, our clients find that the benefits of bankruptcy outweigh the value of any alternative.
The second credit counseling session in particular helps people understand credit and the best ways to avoid future debt problems.
Credit Counseling for Bankruptcy
Credit rehabilitation doesn't happen overnight, but our clients who are committed to using credit responsibly will sometimes find that they can qualify for a decent car loan or a respectable home mortgage within a short period of time after filing for bankruptcy.
Call 303.831.0733 to consult with a Colorado bankruptcy lawyer
To learn more about credit counseling and rehabilitation in bankruptcy, contact Mile High Bankruptcy in Denver for a free consultation.
We are a debt relief agency. We help people file for bankruptcy relief under the U.S. Bankruptcy Code.
Common Tags: Denver Bankruptcy Credit Counseling, Aurora Lawyer, Pre, Post, Discharge, Services, Colorado Laws, Westminster Lawyers, CO Attorneys, Help, Online