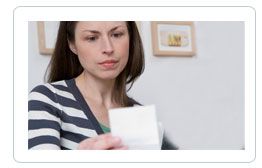 Deciding Whether to File for Bankruptcy in Colorado
In our decades of bankruptcy practice, we have never seen a client who actually wanted to file for bankruptcy relief. Sometimes it's the best solution to an impossible financial situation, however, and the attorneys of Mile High Bankruptcy can explain how bankruptcy works and how it fits with your own specific financial problems.
For a free consultation about the pros and cons of bankruptcy in your case, contact our office in Denver. We can usually tell you over the phone whether bankruptcy will help you. We can usually let you know right away about your right to file for Chapter 7 bankruptcy relief. If your situation presents unusual circumstances or if you're on the borderline for Chapter 7 eligibility based on household income, we'll take the time necessary to give you accurate advice and provide a referral to a Chapter 13 attorney if necessary.
Call 303.831.0733 to learn whether bankruptcy is right for you
Should I File for Bankruptcy
At Mile High Bankruptcy, we help people use bankruptcy as a tool to help resolve the financial aspects of bigger personal or family problems. We work closely with our clients to make sure that they get the most out of bankruptcy by learning to use credit wisely, taking advantages of opportunities to repair bad credit, and finding ways to avoid the debt problems that can threaten your financial security.
Along the way, we help people get protection from their creditors while their bankruptcy case is underway. The ultimate goal is to get a discharge or permanent release from debts so that you can take full advantage of your right to a fresh financial start.
Do I need to file for bankruptcy? If your debt payments regularly exceed your income, bankruptcy might be your best option. Continued borrowing to keep up with debts only makes the problem worse by increasing your total obligations and putting you further behind. Read more
For dependable advice about your options under Chapter 7 or Chapter 13, contact a knowledgeable bankruptcy lawyer at Mile High Bankruptcy in Denver.
We are a debt relief agency. We help people file for bankruptcy relief under the U.S. Bankruptcy Code.
Common Tags: Filing for Bankruptcy Colorado, File Chapter 7 Denver, Chapter 13 CO, Aurora Attorney, Westminster Lawyer, Claiming, Should I File, Personal, Information, , Declare, Laws, Info, I Want to File, Services