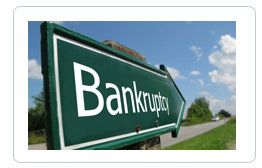 Colorado Chapter 7 Bankruptcy Process Attorney
Filing for Chapter 7 bankruptcy is a fairly straightforward process. However, in order to file for Chapter 7 bankruptcy, your household income cannot exceed Colorado's median income for households of a similar size. Even if initially your income appears to  disqualify you for filing under Chapter 7, there are a number of expenses and deductions you can claim. Afterwards, you may still qualify for filing under Chapter 7. However, the formula used to claim deductions is quite complicated and requires the assistance of an experience bankruptcy attorney.
If you are interested in filing for Chapter 7 bankruptcy but are uncertain if you are eligible to do so, contact Denver, Colorado bankruptcy attorneys at Mile High Bankruptcy, PC, today.
Chapter 7 Attorneys Available
Filing For Chapter 7 Bankruptcy
In general, filing for Chapter 7 bankruptcy involves the following:
Credit Counseling: Under the bankruptcy code, persons filing for Chapter 7 are required to contact a credit counseling service and tell them what your debts and income are. This can be done on the phone or over the internet.
Filing Your Petition: You must gather and disclose your financial information to the bankruptcy court in a petition declaring bankruptcy. Afterwards, an automatic stay is initiated requiring creditors, collections agencies, and banks to halt all collection or foreclosure actions against you.
The Administration of Your Bankruptcy Estate: After you've filed your bankruptcy petition, the court will appoint a trustee to administer the finances of your estate. If any property must be sold, the trustee will handle any liquidation or transfer of property to your creditors. In most cases, however, you are not required to give anything to the trustee because most property people have is exempt under Colorado's generous exemptions. You must also provide a copy of your most recent tax return to your trustee, since you will need it for your meeting with your creditors.
The 341 Meeting: After your trustee is appointed, a meeting between you and your trustee will be scheduled. Referred to as the "341 meeting" — after the section of the bankruptcy code that requires it — this meeting allows your trustee to ask you questions while you are under oath. Your creditors can attend the meeting, although they rarely do.
Finalization of Your Chapter 7 Bankruptcy: Approximately 60 to 90 days after your meeting with the trustee, the Court will automatically issue a discharge order cancelling your dischargeable debts forever. Creditors or the trustee may object to the discharge, but this is rare and usually only when fraud has occurred in the bankruptcy. There is also one more contact with the credit counseling service to learn more about your financial future. This contact, called the Debtor Education Class, is required and can be done by phone or over the internet.
Questions? Contact Denver Chapter 7 Bankruptcy Attorneys
To learn more about the details of the bankruptcy process and how we can help you, contact Denver, Colorado bankruptcy attorneys at Mile High Bankruptcy today.
Common Tags: Filing for Chapter 7 Colorado, CO Bankruptcy Attorneys, Chapter Seven Process, Information, Petition, Credit Counseling, 341 Meeting, Discharge, Law, Lawyer, Exemptions