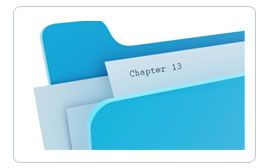 Denver Chapter 13 Bankruptcy Lawyers
Colorado Wage Earners Attorneys
At Mile High Bankruptcy, many of our clients first contact us with the assumption that Chapter 7 bankruptcy is not available for them, and that they'll have to file for Chapter 13 relief instead. Our lawyers can show clients how they can qualify for Chapter 7 relief and the faster, more complete discharge it offers.
Sometimes, however, we'll see a situation where a client can't qualify for Chapter 7 because their household income is too high, even after applying the adjustments. Even more rarely, a client will need Chapter 13 for other legal reasons. In these cases, we can provide a free referral to a Chapter 13 attorney.
Call 303.831.0733 for a free consultation about your bankruptcy options
Contact Mile High Bankruptcy in Denver to learn about the relative benefits and disadvantages of Chapter 7 and Chapter 13 bankruptcy. As experienced attorneys who have concentrated on consumer bankruptcy since the early 1980s, we're convinced that Chapter 7 is the better approach for most people in Colorado who are considering bankruptcy relief.
Because Chapter 7 is means-tested, the first question has to do with your gross household income — if it's too high, Chapter 7 may not be an available option. In our experience, however, many clients over the median income can still qualify for Chapter 7 relief, especially if they have child support, tax problems or a high mortgage payment.
Chapter 13 Bankruptcy Attorneys Available
Owning valuable property that exceeds the Colorado bankruptcy exemptions is another factor that might make Chapter 13 a viable option. If your home equity significantly exceeds $60,000, or if you own nonexempt assets worth more than say, $10,000 that you can't bear to part with, Chapter 13 will help you keep nonexempt property while paying its value over the repayment period under a wage-earner's plan. This usually represents several hundred dollars each month over a period of three to five years.
Our lawyers can explain your options under both Chapter 7 and Chapter 13, and in most cases, we'll find a way to make Chapter 7 work for you. If Chapter 13 is right for you, we can provide a reliable referral to a Chapter 13 lawyer. For more information about your bankruptcy alternatives, contact Mile High Bankruptcy in Denver for a free consultation.
We are a debt relief agency. We help people file for bankruptcy relief under the U.S. Bankruptcy Code.
Common Tags: Denver Filing Chapter 13 Attorneys, Colorado File Bankruptcy Lawyers, Westminster Attorney, CO Lawyer, Questions, Information, Law, Aurora Laws