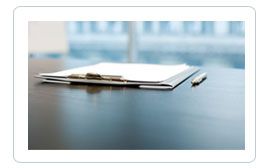 Denver Chapter 7 Bankruptcy Attorneys
Colorado Liquidation Lawyers
At the Denver law firm of Mile High Bankruptcy, we usually recommend that our clients who stand to benefit from bankruptcy file for debt relief, whenever possible, under Chapter 7. To learn how Chapter 7 can benefit you, contact our office for a free consultation with an experienced attorney.
Call 303.831.0733 to discuss your debt situation with a bankruptcy lawyer
Because each of our lawyers has more than 25 years of bankruptcy experience, you can depend on Mile High Bankruptcy for dependable advice and skilled client service. Most of the people who call us need answers to such questions as the following:
Chapter 7 is the fastest and most complete relief available under the U.S. Bankruptcy Code.
In practice, especially given Colorado's generous exemption laws, very few Chapter 7 debtors need to turn over property or "buy back" assets from a trustee. Only rarely do our clients own property worth more than the exemption limits.
Chapter 7 Attorneys Available
Our belief that Chapter 7 is the best bankruptcy option is based on the ability of most Colorado debtors to protect their assets, relieve creditor pressure and get a discharge of most unsecured debts within six months of filing the Chapter 7 petition.
For additional information about what you can expect from the bankruptcy process and how it can benefit you, contact a seasoned bankruptcy attorney at Mile High Bankruptcy in Denver.
We are a debt relief agency. We help people file for bankruptcy relief under the U.S. Bankruptcy Code.
Common Tags: Denver Chapter 7 Bankruptcy Attorneys, Aurora Chapter Seven Lawyers, Information, Should I File, Discharge, Westminster Credit Counseling, How to File, Filing, Rules, Colorado Attorney, CO Lawyer, Asset Protection, Laws