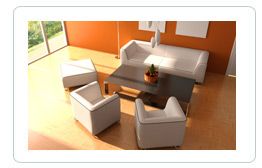 Boulder Chapter 7 and Chapter 13 Bankruptcy Lawyers
While bankruptcy is an effective means for discharging or restructuring your debt, secured debts and certain financial obligations are unaffected by bankruptcy. Understanding what debts you are still responsible for and what legal obligations you have after bankruptcy is important for avoiding future legal complications.
Chapter 7 Bankruptcy – What You're Responsible For
While Chapter 7 bankruptcy will discharge your unsecured debt – credit cards, medical bills, and certain kinds of loans – it will not release you from paying on your mortgage if you chose to keep your house. Additionally, if you have student loans or are responsible for paying child or spousal support, Chapter 7 will not release you from these obligations. While a temporary stay will be put in place, requiring creditors and banks to halt collections and foreclosure actions against you, this is only temporary. In fact, creditors can petition the court for a relief of stay if you cannot stay current on your mortgage payments.
Chapter 13 Bankruptcy – What You're Responsible For
Under Chapter 13, your debt will be restructured and you will be required to pay back a portion of what you owe creditors over a three to five year period. Most people who file for Chapter 13 can keep their homes and cars on the condition that they continue to make monthly payments on them. Like under the terms of Chapter 7, child support, alimony, and student loan debt is not dischargeable under Chapter 13. If you are behind in your mortgage payment, you can include your back-owed mortgage in your repayment plan.
Credit Reports and Bankruptcy
In general, a bankruptcy can stay on your credit report for up to ten years. As such, while your delinquent accounts will be wiped clean from your credit report, your bankruptcy will continue to appear for sometime thereafter. Additionally, just because you file for bankruptcy doesn't mean that Equifax, Experian, or TransUnion will automatically remove your delinquent accounts from your credit report. You may have to contact each one of them to tell them they have been resolved through bankruptcy.
Contact Denver, Colorado Bankruptcy Attorneys at Mile High Bankruptcy
At the law office of Mile High Bankruptcy, PC, our bankruptcy attorneys can evaluate your situation and explain what is involved should you decide to file for bankruptcy. If you unsure whether bankruptcy makes sense for you, contact Denver, Colorado bankruptcy attorneys at Mile High Bankruptcy, PC, today to schedule a free consultation.