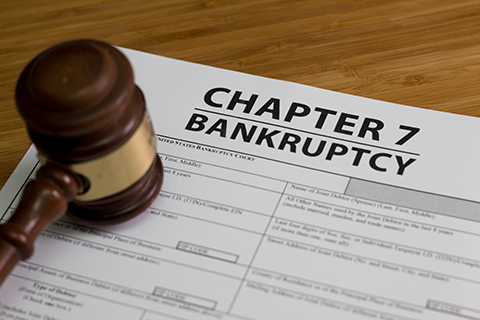 People who come to see me are often scared and depressed.  Not necessarily clinically depressed requiring therapy or medication, but just plain bummed out that they are in such a mess financially, and very, very worried about the future, as we all are during this pandemic.
They are also scared and confused and overwhelmed about their debt problems and see no end in sight.  They are full of despair, and sometimes feel like giving up, but can't give up because of their responsibilities to their families and themselves.
Sound familiar? Do you feel this way sometimes, or even all the time?  Are you looking for a way out of the fear and pressure of financial anxiety?
Well, while we cannot fix everything, we can eliminate one of the scariest of all worries—financial ruin and the loss of everything from overwhelming debt.
What we CAN DO is eliminate a HUGE amount of pressure by eliminating most or all of your debt through Chapter 7 Bankruptcy and allowing you BREATHING ROOM to get back on your feet and move forward with your life.
We have specialized in the practice of bankruptcy law for over 34 years and have seen every type of situation imaginable.  The truth is, hard times happen, and can ruin your financial security.  It happens at times to the best of us.
The truth is, it is NOT YOUR FAULT, but real life problems with employment, health, divorce, kids, aging parents, and many other real life factors that effect everyone at some point in their lives and can wreak havoc with your finances.
One of the most satisfying things about helping so many people for so long is seeing time after time, in case after case, the DESTRUCTION OF DESPAIR AND THE REBIRTH OF HOPE after many years of suffering.
The bankruptcy process is quite technical, but that is what a good lawyer is for.  The actual process is simple and straightforward and will be spelled out in an upcoming blog.  And the results can be amazing, and are simple to understand with proper guidance.
If you can relate to the things discussed in this blog and want me to explain more, call me, Peter Milwid, at 303-831-0733, to see how I can help.